Body Things and Mind Things and Swimming in Things
During my university exchange to the HDK in Gothenburg, Sweden I got a chance to focus on illustration for six weeks. To set myself a limitation I decided that for the duration of the project nothing I make should be called 'finished'. This really helped me to continuously make and thus, learn about my own process.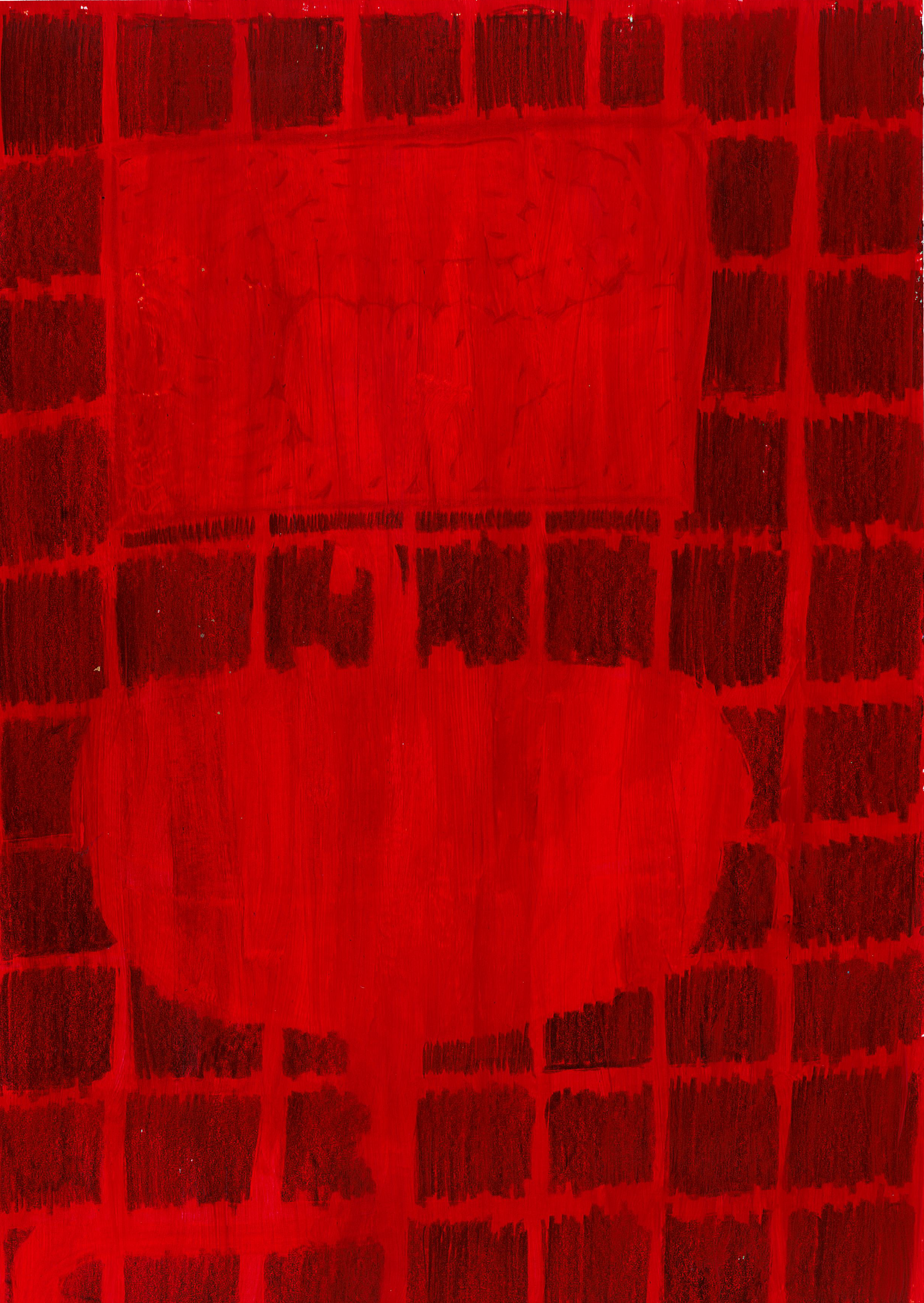 During this time I drew with pencil, painted over it with acrylic paint and drew over that again to create a loop of continuous change on a few sheets of paper. At the time the paintings/drawings were an expression of 'I'm trying really hard to be carefree'. This oxymoron made for the intense but childlike aesthetic of my works.
Example of the iterative process of my work on a single piece of paper: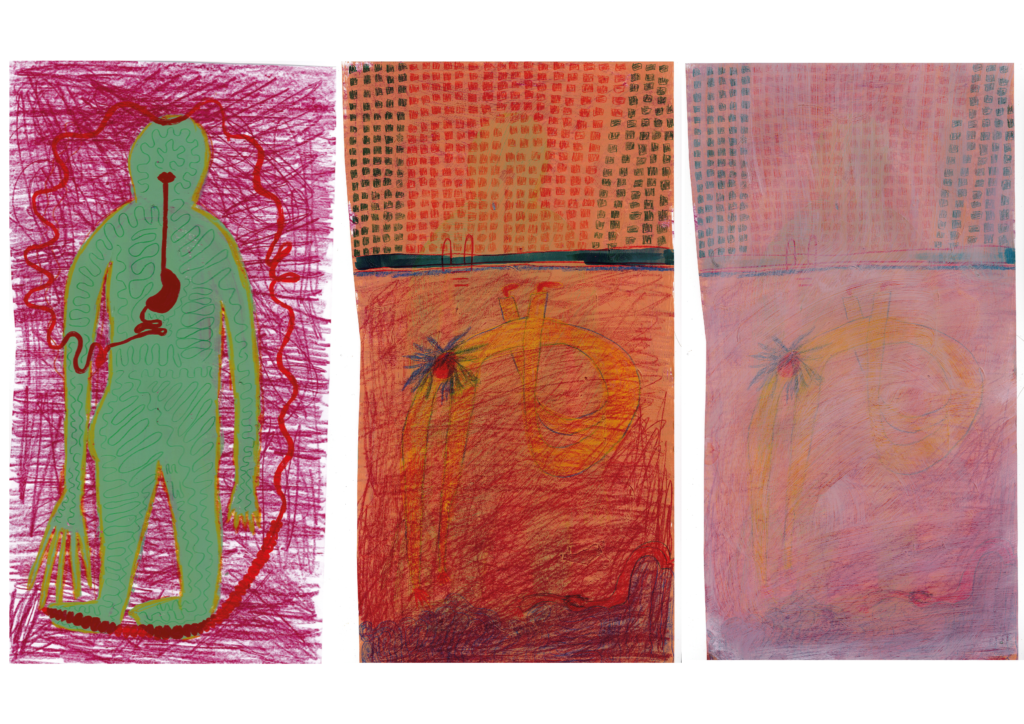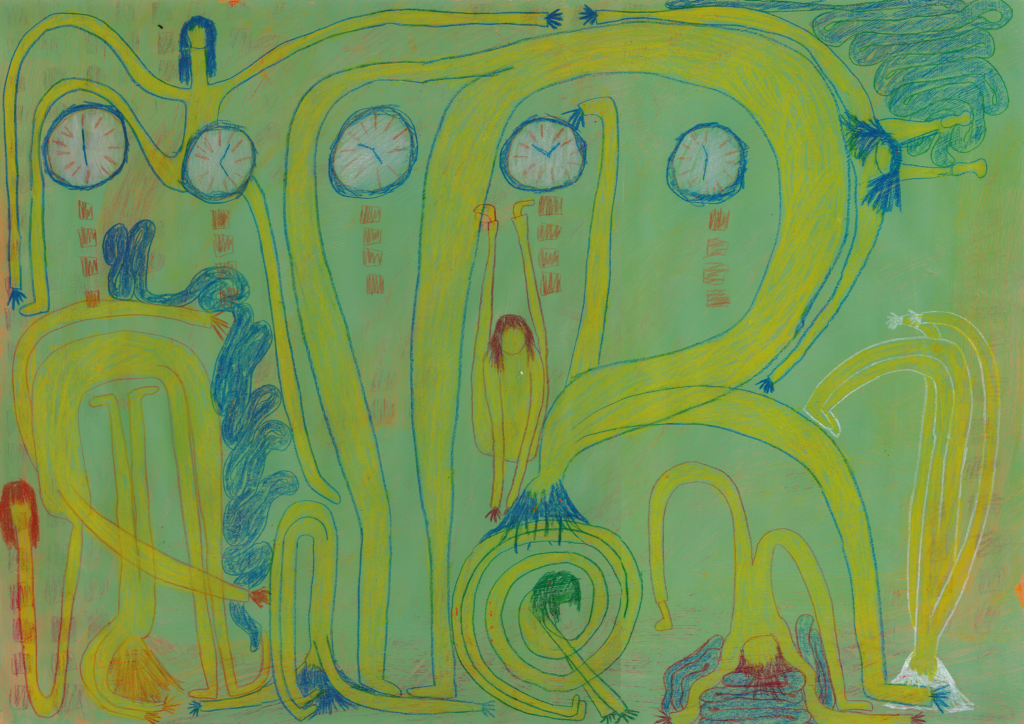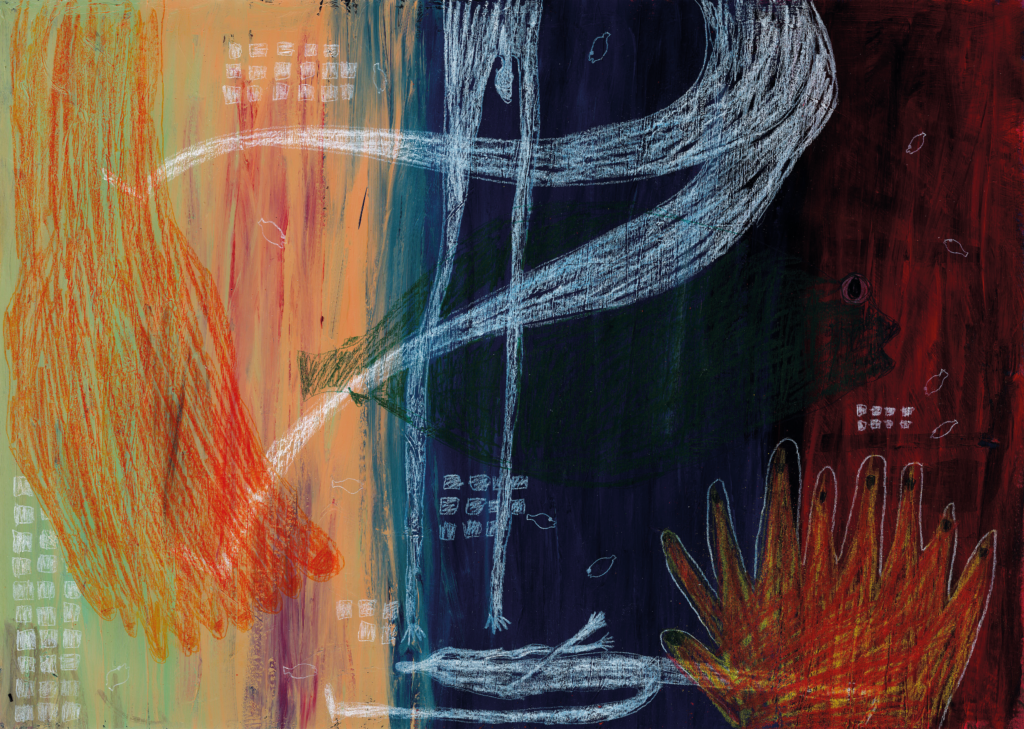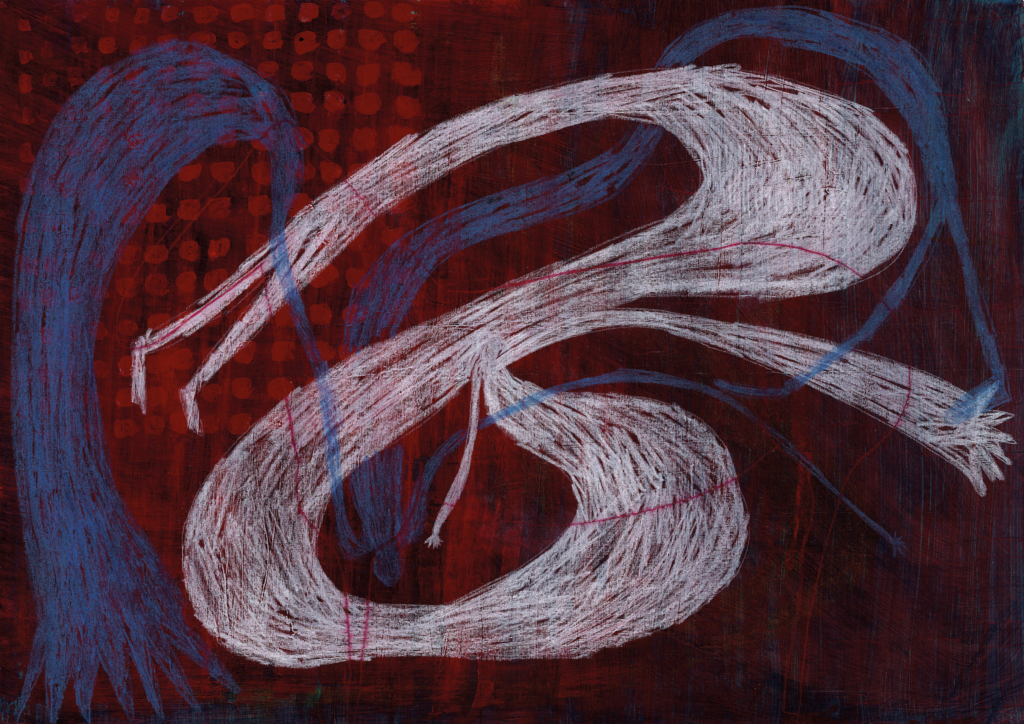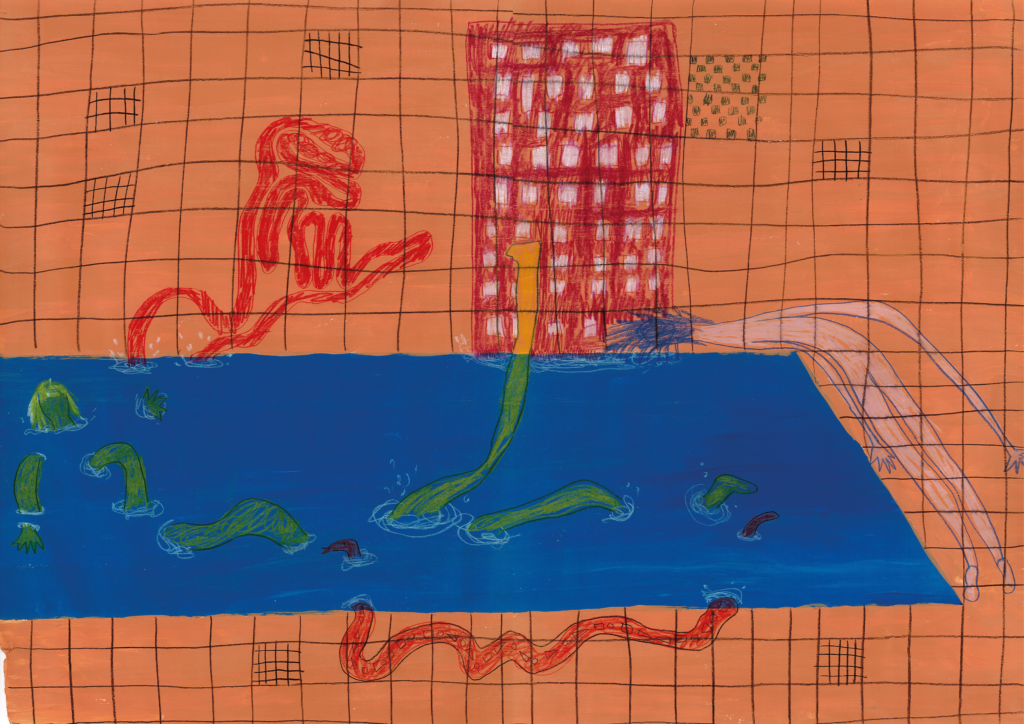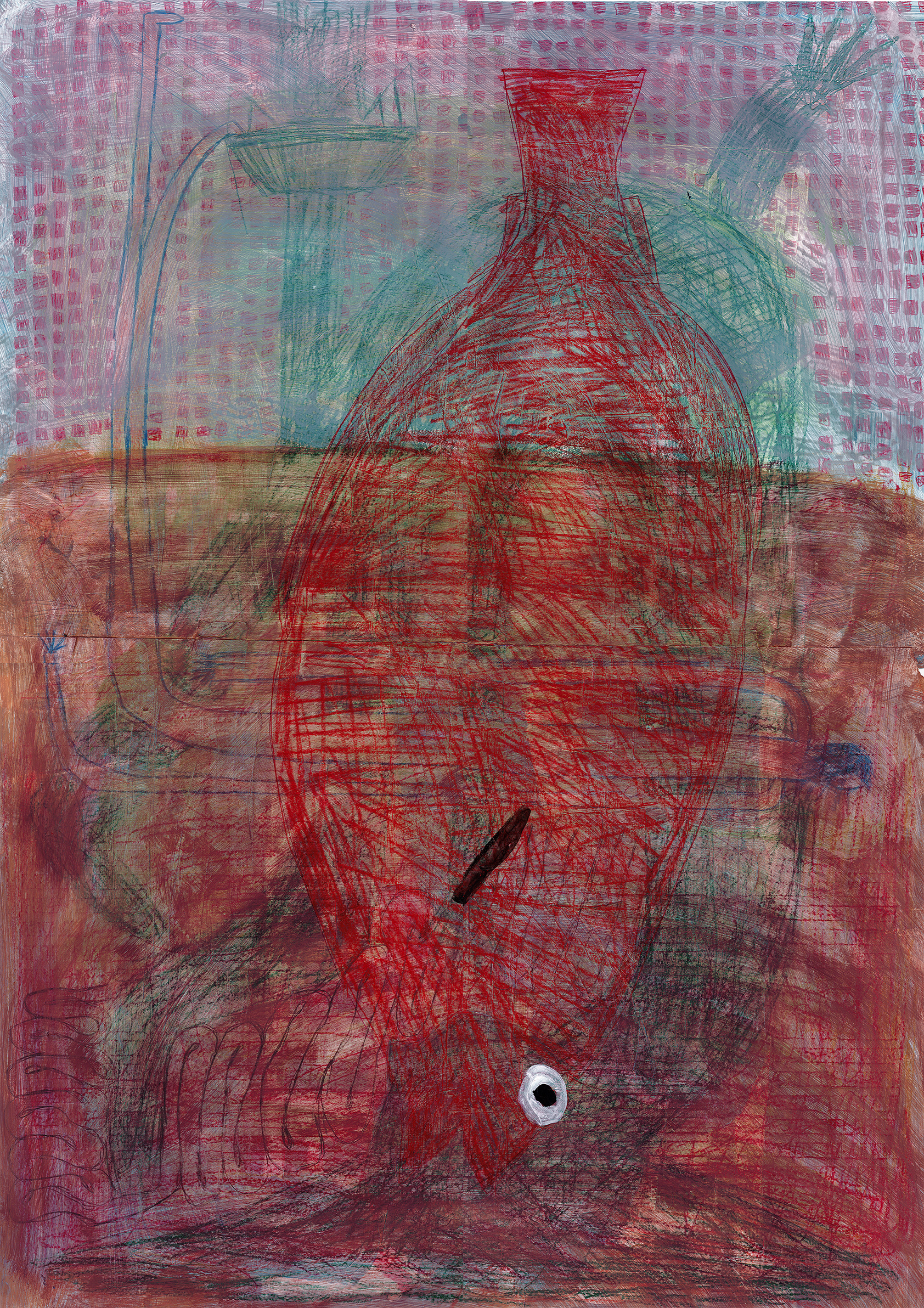 In hindsight this project was an exploration of my process, my identity as a designer and human as well as the anxiety I was experiencing at the time.